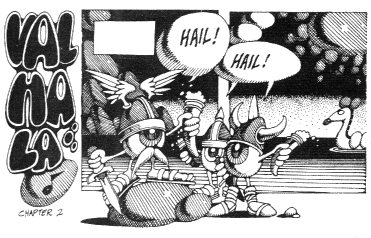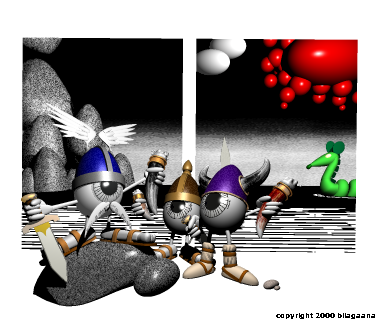 A tribute to Rick Griffin.
Created in Ray Dream Studio 5.02, entirely in the Free Form Modeler.
No post-production or compositing has been applied to this image.
To replay the soundtrack, move the cursor over the image.
To view this image in stereo, click on the Stereopticon.
The Val Hala cartoon is copyright Rick Griffin Ink.
All other original contents copyright bilagaana. All rights reserved. This image may not be copied in any form without the permission of the author. Digitally watermarked.