ALTERNATE IMAGE PAIR ILLUSTRATION
Portable Network Graphics (png) is a lossless compression scheme which improves the quality of images shown on the web. It is supported by versions 4 and better of both Netscape Communicator and Internet Explorer. As both are free, downloading one of these versions is highly recommended.

The following illustration is in jpg format, for those using obsolete browsers.

Sit a comfortable distance from the screen and look--don't stare--at the dividing line between the two images. Let your eyes relax (as if gazing into infinity), until you start to see three images. Pick a convenient object within the scene as a reference and gradually bring the two parts of it together until the center virtual image pops into three dimensions. Moving your head nearer or further from the screen sometimes helps.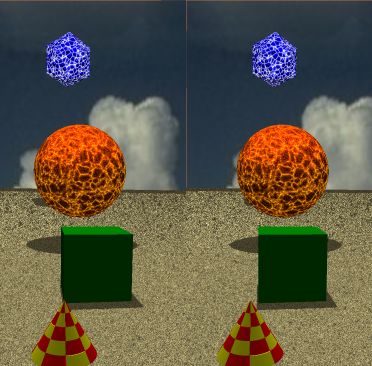 All contents copyright 1999bilagaana